Servicing at Dave Barkshire

Our Service Centre is well equipped to deal with the vast majority of maintenance, servicing, MOT and accident repair work that you may require.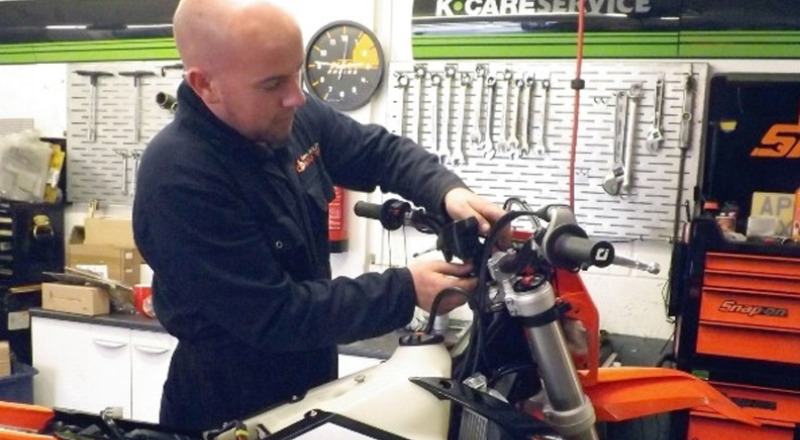 Motorcycle Services
Here at Dave Barkshire's Motorcycle Centre we're proud to employ a number of highly experienced technicians, each with the specific knowledge needed to keep your bike fully serviced and in great condition.
Whether you need a basic service, an MOT or more involved maintenance work or repairs, there is always a helpful member of our team on hand. We're always happy to discuss your specific problem and offer the relevant advice.
Nojob is too big or too small for our team. From replacing an oil filter torepairing accident damage, we have the knowledge and experience to complete allwork to the highest of standards. We are able to work on all makes and modelsof bikes, either maintaining them or restoring them to their former glory!